India and Switzerland are two renowned creative hubs in the field of luxury and jewellery. High standards, integrity, a sense of detail and striving for quality – we have so many values in common that it seemed natural to us to join forces. Out of this synergy A&A Jewellery was born.
Our vision
Our approach is ambitious: to modernise the craft of jewellery through advanced technology and a highly skilled workforce. Every day, we apply our core values: respect, commitment and integrity.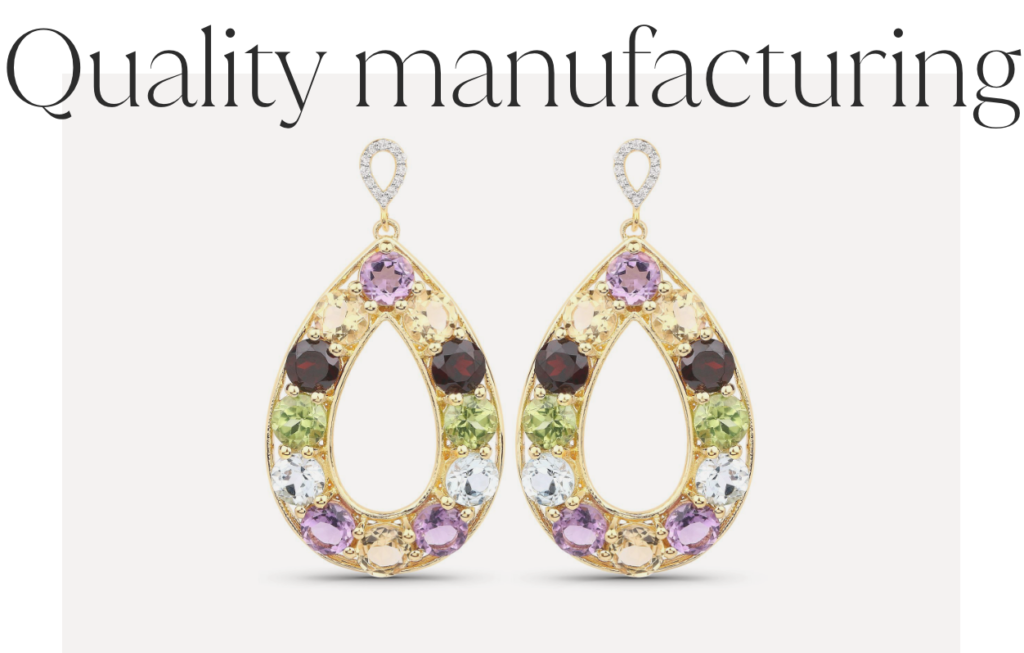 With our constant demand for quality, we are now a leader in the manufacture of 9k, 10k, 14k and 18k gold and 925 sterling silver jewellery.
Our materials come from fair trade mines; all our gemstones and diamonds are certified.
With an average volume of 125,000 parts per month and more than 70,000 models in our database, our 600 employees offer you exceptional quality and total customer satisfaction.
A&A Jewellery has its headquarters and commercial management base in Switzerland. Our production centre is located in the city of Jaipur, the jewellery capital of India. This is where we have our three factories, equipped with German, American, Italian and Swiss machines. We have expanded our international reach with the opening of our branch in the United Kingdom (London). Today, we work with the most important jewellery brands and we are present in more than 30 countries around the world.
Commitment
We are committed to responsible manufacturing through our ethical approach to material sourcing, individual rights, environmental protection and social responsibility.
Integrity
We are committed to completing each of our projects with the utmost integrity in order to be worthy of our clients' trust every day.
Quality
We provide our customers with top quality jewellery at the best prices. There is no middleman between us.
Reactivity
We adapt to the most advanced technologies, regularly update our machines and offer flexible solutions to meet all our customers' needs.