A&A Jewellery is a Swiss-Indian company with industrial capabilities. Our USP is that we are able to meet the demands of craftsmanship on an industrial scale. We manufacture high quality jewellery in gold and silver, set with precious or semi-precious stones.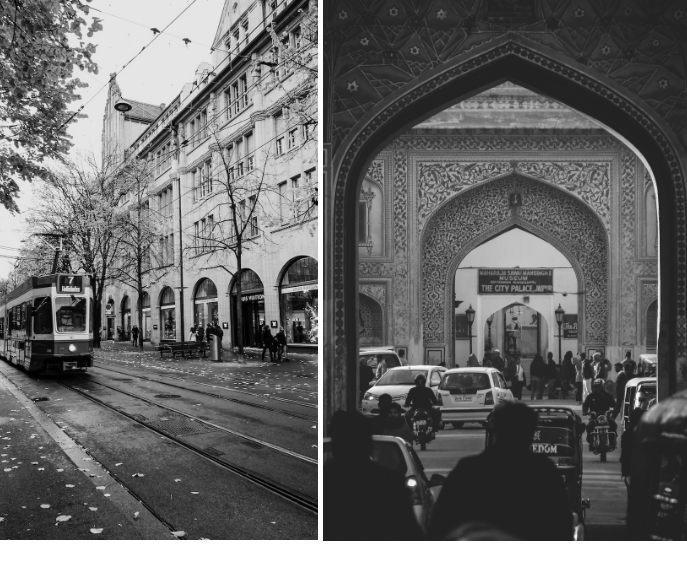 A successful synergy between
India and Switzerland
Our premises in Switzerland house the company's head office and sales management.
Our production centre is based in Jaipur, India. It includes three factories and 600 employees, a large number of whom are women. For more than 20 years, it has been run by the same family, very committed to women's rights. We guarantee our customers responsible manufacturing, in compliance with international standards. Sustainability is also at the heart of our approach.
An international presence
We work with the biggest jewellery brands in the world and are present in more than 30 countries including the USA, Germany, the UK, Spain, South America, Australia, Norway, Sweden and Finland. We regularly participate in various international exhibitions in Italy, Germany, Switzerland and Hong Kong.
As ethical and responsible jewellers, we want to build a relationship with our customers based on trust. We see ourselves as accountable to our customers, our employees and the environment, with a holistic approach to improving the lives of all those around us.
Quality, reliability, know-how, price and professionalism; these are all assets that enable us to gain the trust of our customers and build long-term partnerships. Thanks to our financial strength, we are able to invest in state-of-the-art equipment that frees our craftsmen from most technical constraints. This allows us to give free rein to our creativity and offer you unique collections.